It's one of the most effective exercises around, and yet, fitnessprofessionals say most of us aren't squatting correctly.
Squats are praised by personal trainers for burning fat, increasing flexibility, and building strength in your lower body.
Of course, all of that is rendered obsolete if you're not doing them properly, which can lead to injury.
There are several variations of a squat that will work different muscles, some of which include weights, but it's key to get the hang of the most basic one first, which just uses your bodyweight.
From what shoes to wear to how low to drop down, learn to master your squat form with The Independent's step-by-step guide, complete with tips from some of the best PTs in the business.
Make sure you have the right shoes on
A good squat begins before you've even started moving. In fact, it starts with what shoes you're wearing, explains elite performance specialist Luke Worthington, who advises wearing sturdy and supportive trainers for squatting.
"A firm sole is far preferred than an air sole or a running shoe," he explains. This means you'll be able to drive your heels into the floor properly and will give you a more impactful squat.
Ensure you're standing properly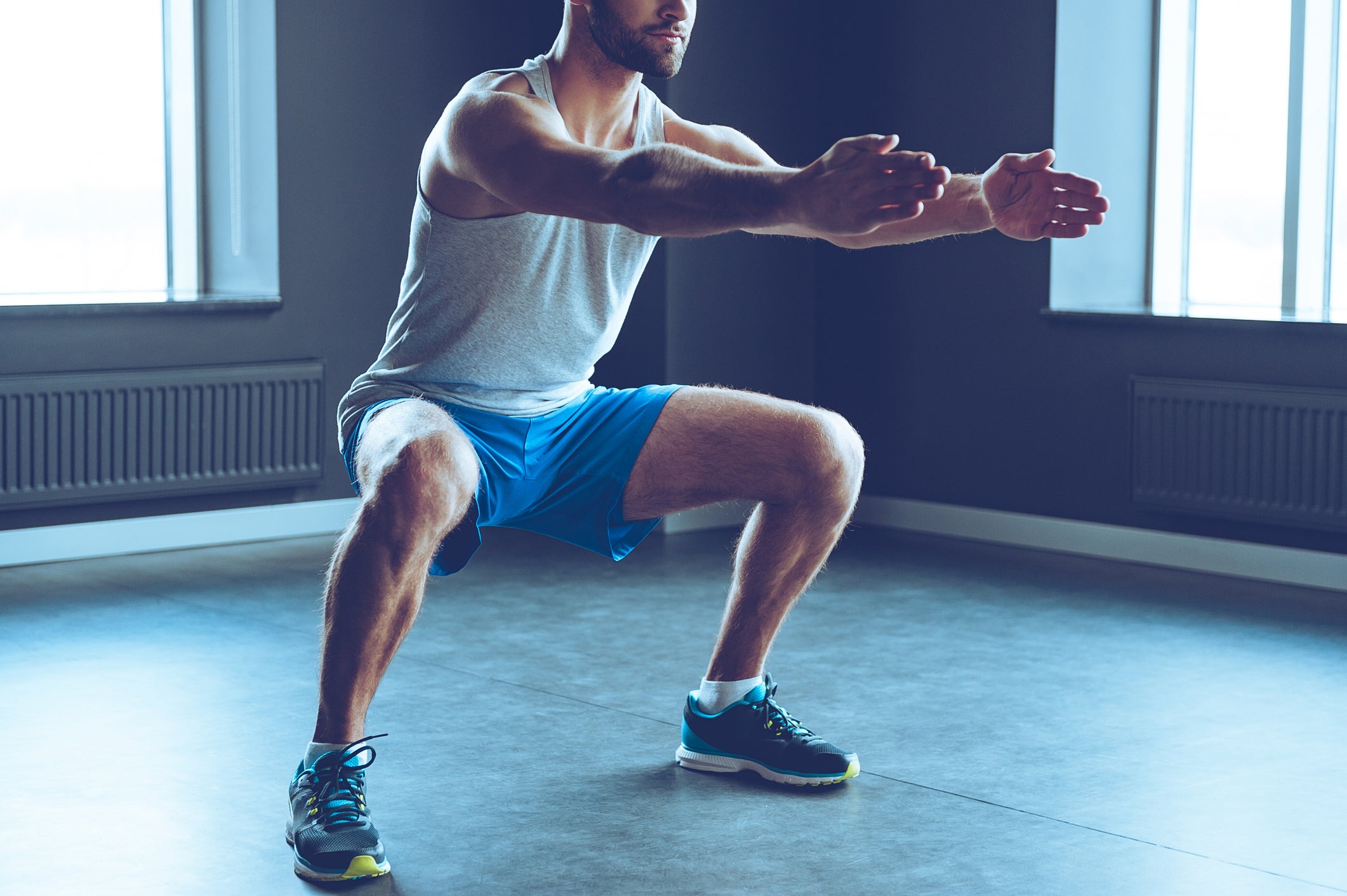 You need to engage your entire body when you're squatting because a good squat should be a full-body exercise, explains master trainer at Barry's Bootcamp, Alex Castro.
This means you have to stand a certain way. "Feet facing forward and shoulder-width apart," Castro tells The Independent.
"This may vary depending on your height (and your mobility) but it is the right place to start," he adds.
Personal trainer and fitness influencer Zanna van Dijk, who is an ambassador for Balance Festival, suggests also pointing your toes slightly outwards so that when you do eventually drop down into the squat, you won't risk putting too much pressure on your knees.
Ensure your body weight is in the right place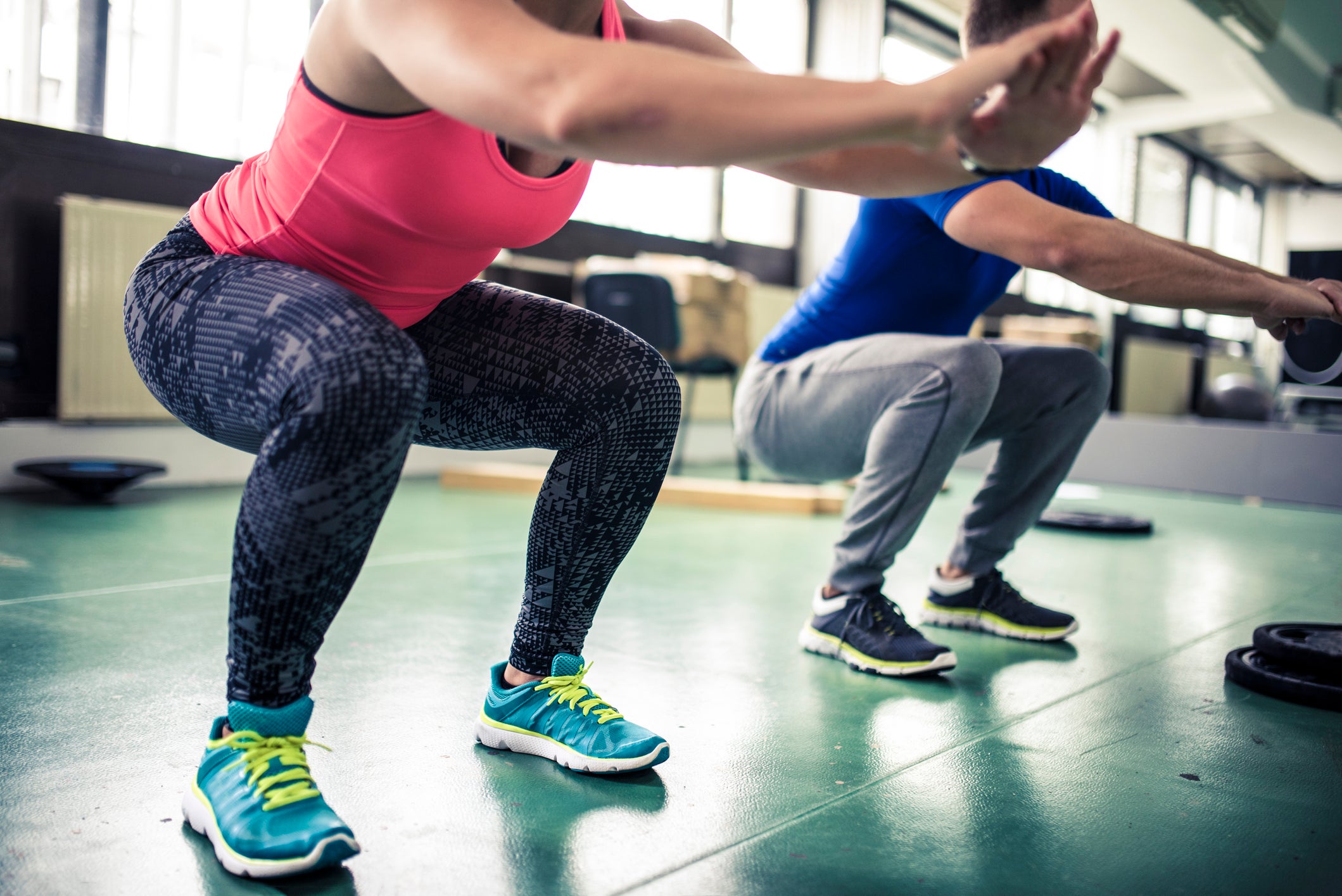 When you're preparing for a squat, it can be tempting to lean forward to feel as if you need to do this to stabilise yourself. In fact, this may have the opposite effect, so as HIIT instructor at Another_Space, Vitor Fernandes, explains, it's best to keep your full body weight on your heels. This will ensure you can drive down powerfully without tipping over, which could be a tad embarrassing.